2023-02-09/10 day 237/238 of doing art every day for a year (mostly – I took sick days off). 
This was a Tatyworks tutorial using brushes that mimic embroidery stitches. The brushes and background image are provided by her at no cost at the link for her tutorial.
This was fun and definitely something a bit different than the usual.
Years ago, and by years, I mean decades, when I was a wee child, my grandmother taught me embroidery. I learned the basics and enjoyed it, but didn't really take it any further. My other grandmother taught me crocheting, and I knitted, too, and have many friends who are prolific knitters and crocheters. About twenty years later, I took up cross stitch for a brief time period. I have friends who are avid cross stitchers and can do brilliant stuff. Embroidery and other fibre arts are no longer possible for me with my vision problems along with arthritis and unstable dislocating fingers. But this, using an iPad and Procreate, I can do. And this project took me back to some fond memories of my grandmothers.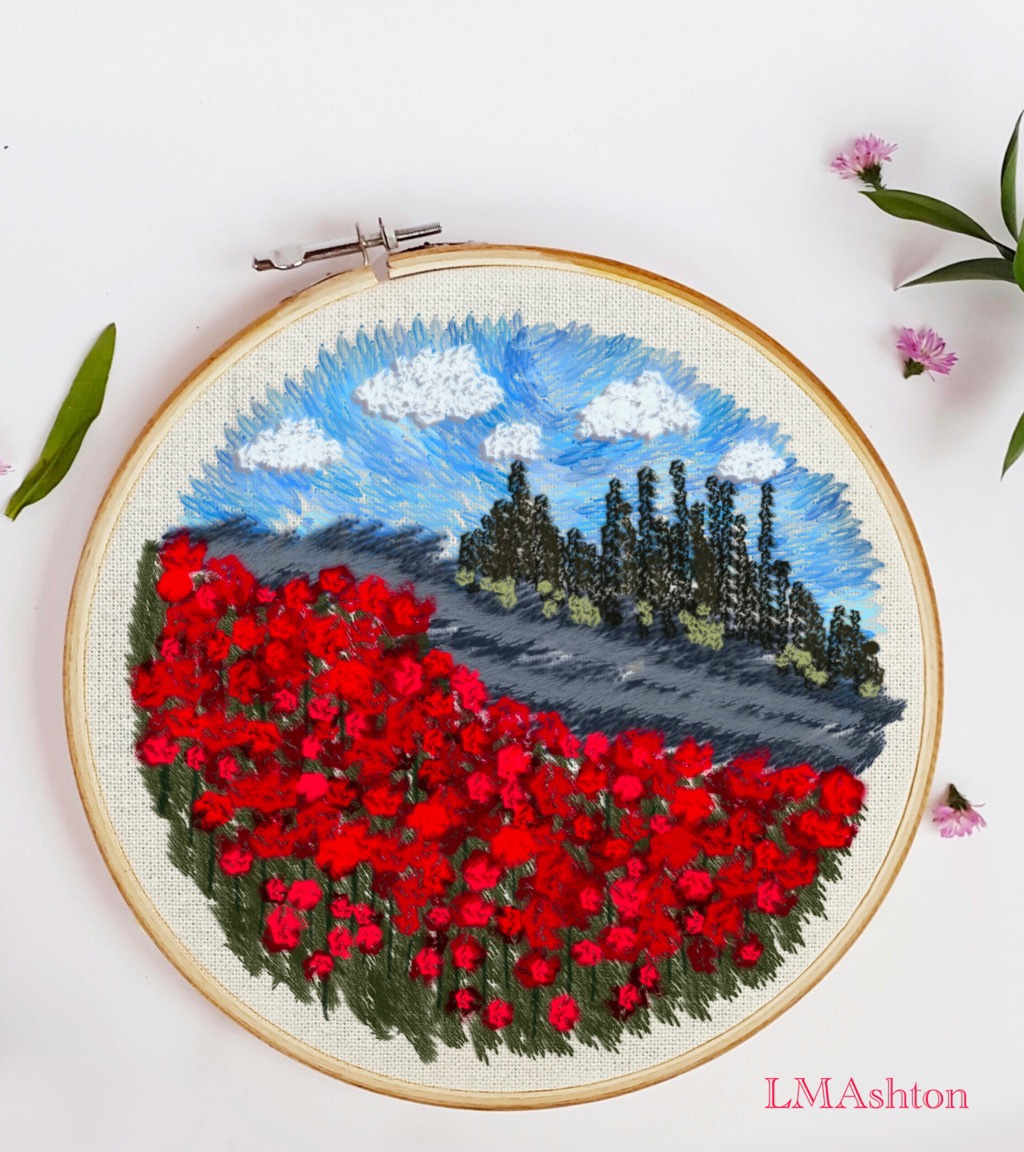 Tutorial: