2023-03-03/04 day 259/260 of doing art every day for a year (mostly – I took sick days off).
Admittedly, I like sunsets and sunrises, and oceans, and palm trees. I even love the idea of life on a tropical island. I can't handle the heat at all, though, and that is an entirely different story.
I can pretend that this is from a photo I took of the Indian Ocean from where we lived in Colombo, Sri Lanka. It isn't, but it's not far off at all. And it's fairly likely I'll do more along this theme in the future.
This is from a James Julier tutorial. Link is below.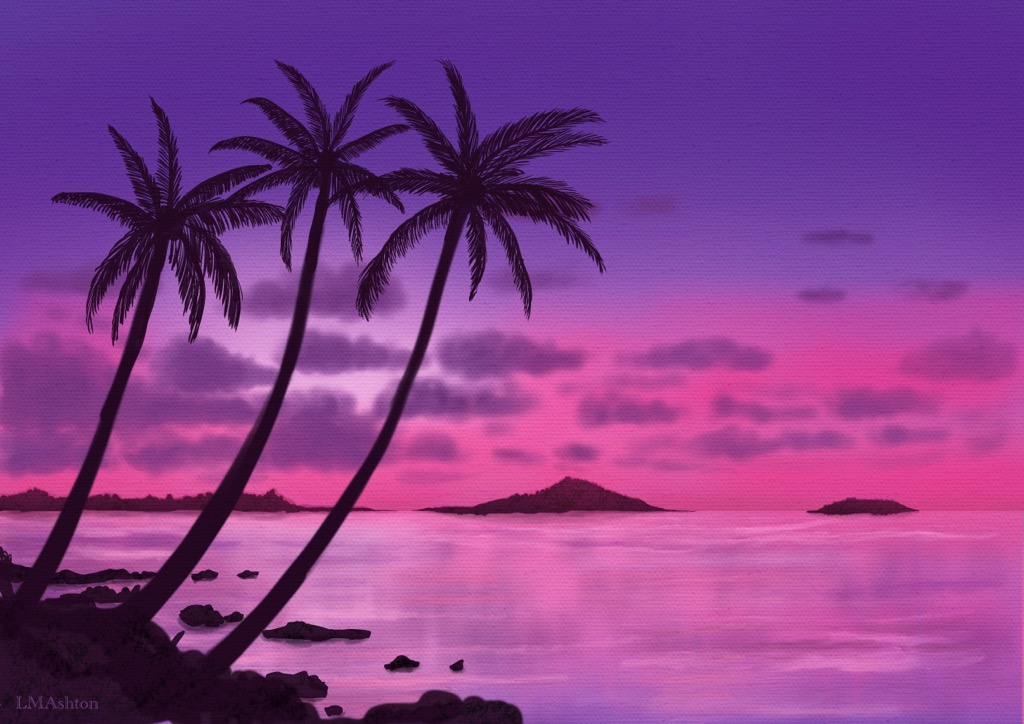 My time lapse:

The James Julier tutorial I followed: