2023-02-03/06 day 231/234 of doing art every day for a year (mostly – I took sick days off).
No tutorial for this one. This is by request from Fahim. He had the idea of an egg-shaped rabbit sort of creature called a Hopper, not to be confused with Sri Lankan hoppers which are a food thing. 🙂
I had some fur brushes I wanted to try out, so I did. And then it morphed into an alien landscape since, well, I felt like it plus it was to go along with a short story Fahim wrote that takes place in The Basement of the Universe, a place we created together, in our 50 Galaxies universe. Yep, there's a huge backstory here. 🤣
You can read Fahim's story here.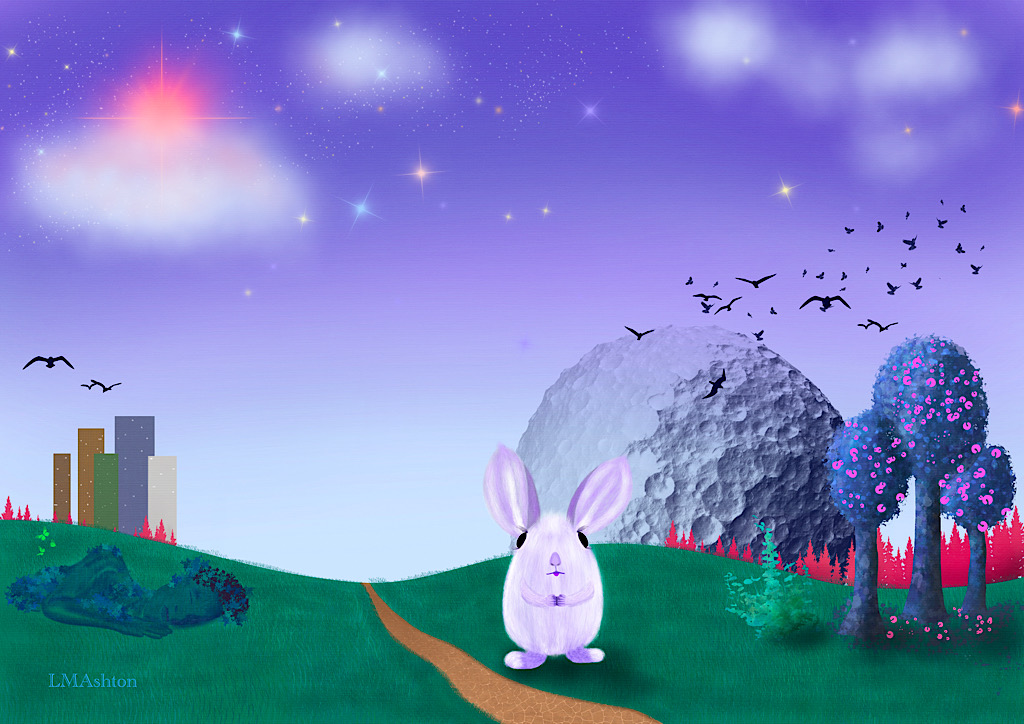 I know it's not high art, y'all. But it's mine. And it's fun to do.
I've uploaded both a short and a long timelapse to YouTube. You can find them below.
Short Timelapse:
Long Timelapse:
#ArtMatters #AYearForArt #Procreate #ProcreateArt #DigitalArt #WomensArt #WomenArtists #ArtistsOnMastodon